Accommodation
Suites
Duplex - family - suite with terrace and whirlpool
This attractively decorated suite features a full bathroom, a spacious bath with whirlpool and separate shower, hairdryer, towel warmers and heated floors.
A spacious room with two single beds or a grand lit, desk, coffee and tea making facilities, satellite TV, safe (free) and fridge. A large terrace with chairs and sunbeds.
In the room you will find a staircase that connects this room with another room on the top floor with private bathroom and balcony.
This suite can accommodate up to 4 people.
Book Duplex - family - suite with terrace and whirlpool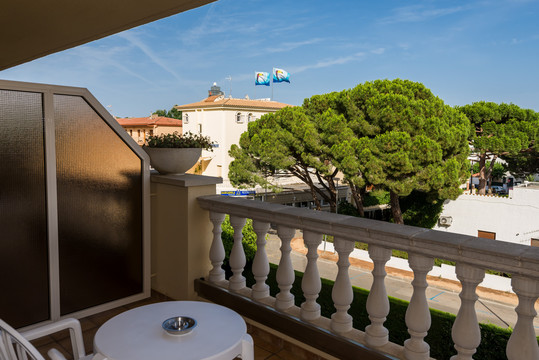 This attractively decorated suite features a full bathroom, a spacious bathroom with whirlpool and separate shower, hairdryer, towel warmer and heated floors. A spacious room with two single beds or a grand lit, a …